7 Reasons Why Golden Gate Park is a Must-Visit in San Francisco
A tour we think you'll love
Hey there, fellow traveler! Planning your San Francisco adventure? Well, you're in for a treat because I've got a hidden gem that needs to be on your list: Golden Gate Park. This lush oasis in the heart of the city has it all – from secret treasures to world-class museums and beautiful gardens.
I'm about to break down seven fantastic reasons why you absolutely can't miss this place on your trip. So, let's dive in!
1 – Hidden Treasures Await
When you visit Golden Gate Park, you're not just entering a park; you're stepping into a world filled with hidden treasures waiting to be discovered. Here are some of the hidden gems you should explore:
Stow Lake Boat Rental: Fancy a peaceful paddle on a serene lake surrounded by nature? Rent a boat at Stow Lake, and you're in for some tranquil waters and the chance to spot some wildlife.
Strawberry Hill: After your boat ride, climb up Strawberry Hill. It's the highest point in the park, and the view is nothing short of breathtaking. A picnic here? Oh, yes!
Golden Gate Bridge Pavilion: This temple-like structure is a gift from Taipei, honoring early Chinese settlers. It's a peaceful spot for meditation, and the history is fascinating.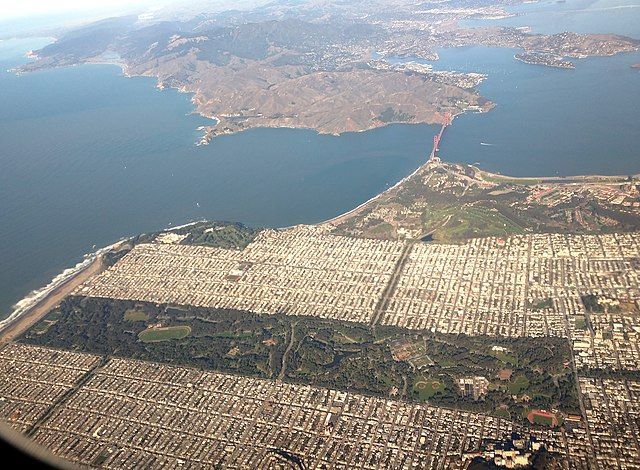 2 – Events Galore Throughout the Year
Golden Gate Park isn't just a place of natural beauty; it's also a hub of events that will add extra excitement to your visit. Here are some of the annual events you won't want to miss:
Bay to Breakers: May brings the Bay to Breakers 12K race, a quirky and fun San Francisco tradition. Join the race, dress up, or just cheer for the participants as they run through the park.
Flower Piano: In the summer, the San Francisco Botanical Garden hosts this musical extravaganza. Twelve pianos are scattered throughout the garden, and you can even get some free piano lessons!
Outside Lands: Early August is when the music and arts festival, Outside Lands, takes over the park. Live music, delicious food, and fantastic art – need I say more?
Hardly Strictly Bluegrass: In October, it's time for the free Hardly Strictly Bluegrass festival. A weekend of great music in a stunning outdoor setting – that's what we're talking about!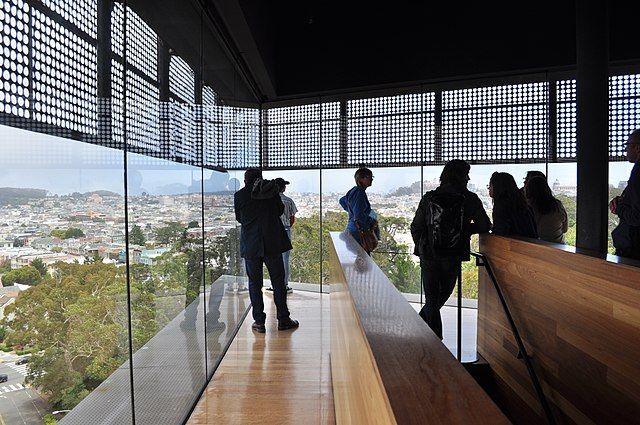 3 – World-Class Museums to Explore
Golden Gate Park isn't just about nature and events; it's also a hub of culture and knowledge. One of its crown jewels is the California Academy of Sciences:
California Academy of Sciences: This place is a museum, aquarium, planetarium, and more all in one. Get ready to explore the wonders of our world under one roof.
But that's not all; Golden Gate Park is also home to another incredible museum:
de Young Museum: Founded in 1895, the de Young Museum has been an integral part of the cultural fabric of the city and a cherished destination for millions of residents and visitors for more than 125 years. The de Young showcases an extraordinary permanent collection of American art from the 17th through 21st centuries, modern and contemporary art, photography, international textiles and costumes, and art from Africa, Oceania, and the Americas. The ninth-floor Observation Level of the de Young's Hamon Tower, free to everyone, offers breathtaking 360-degree views of San Francisco and the Pacific Ocean.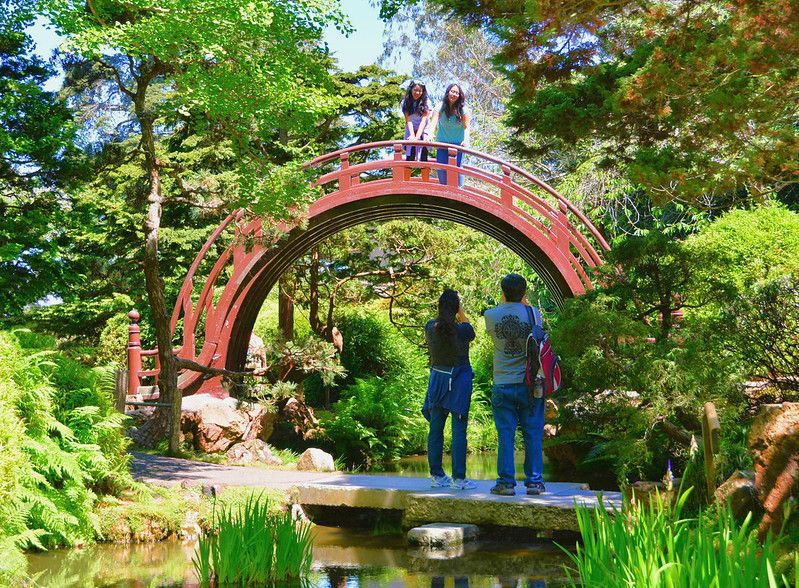 4 – Gardens Galore
If you're a fan of gardens and botanical beauty, you're in for a treat. Golden Gate Park boasts some of the most enchanting gardens you'll ever encounter:
San Francisco Botanical Garden: With 55 acres of themed gardens from around the world, this place is a paradise for plant lovers. Don't miss the magical Flower Piano performances during the summer.
Japanese Tea Garden: Step into the oldest Japanese Tea Garden in the US, where you can find tranquility amidst waterfalls, Zen gardens, and a historic tea house.
Also not to miss are the Shakespeare Garden, Rose Garden, Dahlia Garden, and many more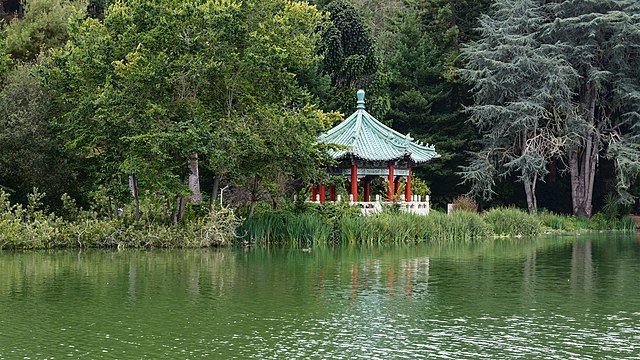 5 – Outdoor Activities for All
Golden Gate Park isn't just a place to admire from afar; it's an outdoor playground for adventurers of all kinds. Here are some activities you can enjoy:
Paddle Boating on Stow Lake: Rent a paddleboat and enjoy a leisurely ride on the lake. It's a whole different perspective of the park.
Hiking and Picnicking: Explore the network of hiking trails or have a picnic in one of the designated areas. Golden Gate Park is perfect for outdoor enthusiasts and those seeking a relaxing day in nature.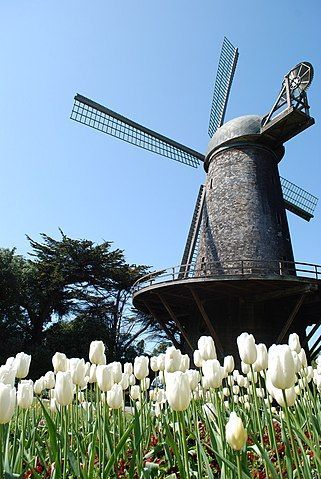 6 – Easy to Get To
Worried about how to get to this paradise? Don't be! Golden Gate Park is easily accessible by public transportation, making your journey hassle-free:
Accessibility: Getting to Golden Gate Park is a breeze with public transportation options like buses and trams. No fuss, just pure enjoyment.
7- Explore and learn about the Park with an amazing Segway Tour
Exploring Golden Gate Park on a fully guided Segway tour is an adventure you won't want to miss. This unique experience combines the thrill of riding a Segway with the beauty and history of one of San Francisco's most iconic landmarks.
As you glide through the park, your knowledgeable guide will lead you on a journey of discovery. You'll effortlessly navigate the park's winding paths and hidden corners while learning about its rich history, diverse ecosystems, and cultural significance.
One of the highlights of the tour is the opportunity to see some of the park's famous attractions up close. You can roll past the de Young Museum, the California Academy of Sciences, and the Japanese Tea Garden, all while gaining insights from your guide.
The Segway tour also allows you to cover more ground in less time, ensuring you make the most of your visit to Golden Gate Park. Whether you're a nature enthusiast, an art lover, or simply looking for a fun and informative experience, a guided Segway tour of Golden Gate Park offers it all.
So, hop on a Segway and get ready to explore the park in style. It's a fantastic way to immerse yourself in the park's beauty while enjoying the expertise of a local guide. Don't miss this opportunity to make your Golden Gate Park visit truly memorable
Make sure Golden Gate Park is part of your San Francisco visit.
Golden Gate Park is a treasure trove of experiences waiting for you to discover. Whether you're into nature, music, art, or simply relaxation, this park has it all. So, when you're in San Francisco, make sure Golden Gate Park is on your agenda – it's an absolute must-visit spot that will make your trip truly unforgettable. Enjoy your adventure!
Learn More about Golden Gate Park: